John Worman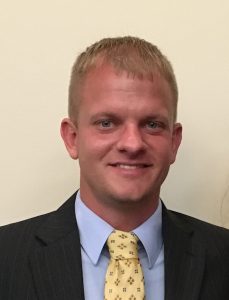 Attorney John Worman represents clients in criminal law matters and assists families in child in need of services (CHINS) and termination of parental rights (TPR) proceedings.  John routinely represents clients in social security disability proceedings.
Born in Evansville, Indiana, John earned a B.S. in History from the University of Southern Indiana in 2004.  He then received his law decree from Western Michigan University Cooley Law School in Lansing, Michigan, in 2007.  John returned to Evansville and worked for the Indiana Department of Child Services.  He then joined Woods and Woods, LLP, focusing his practice on social security disability and veteran's disability claims.  In May 2017, John joined his wife Katie at Worman Legal.
John is active in the legal community in Evansville, having previously served on the Evansville Bar Association Board of Directors and Editorial Boards.  In his free time, John enjoys hiking and kayaking.  He recently completed the course to become an Indiana Master Naturalist.
Professional Affiliations:
Member, Evansville Bar  Association
Community Affiliations:
Evansville Bar Association

Board of Directors
Editorial Board
Admissions to Practice:
State of Indiana
United States Federal District Court for the Southern District of Indiana
Education:
University of Southern Indiana, B.S., History, 2004
Western Michigan Cooley School of Law, J.D., 2007